Free Resources for Algebra- Expressions and Equations- Unpacking the Standards - Common Misunderstandings Related to Vocabulary and Representation
CCSS.MATH.CONTENT.HSA.SSE.A.1.A: Interpret parts of an expression, such as terms, factors, and coefficients. CCSS.MATH.CONTENT.HSA.SSE.A.2: Use the structure of an expression to identify ways to rewrite it.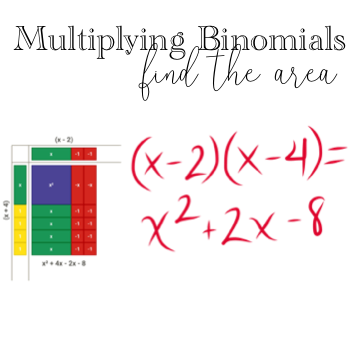 Misunderstanding 5: Multiplying Binomials
Click on the following images to find an example video, a manipulative/ visual representation that can be used when practicing with this skill, and a free practice resource that highlights the 'whY.'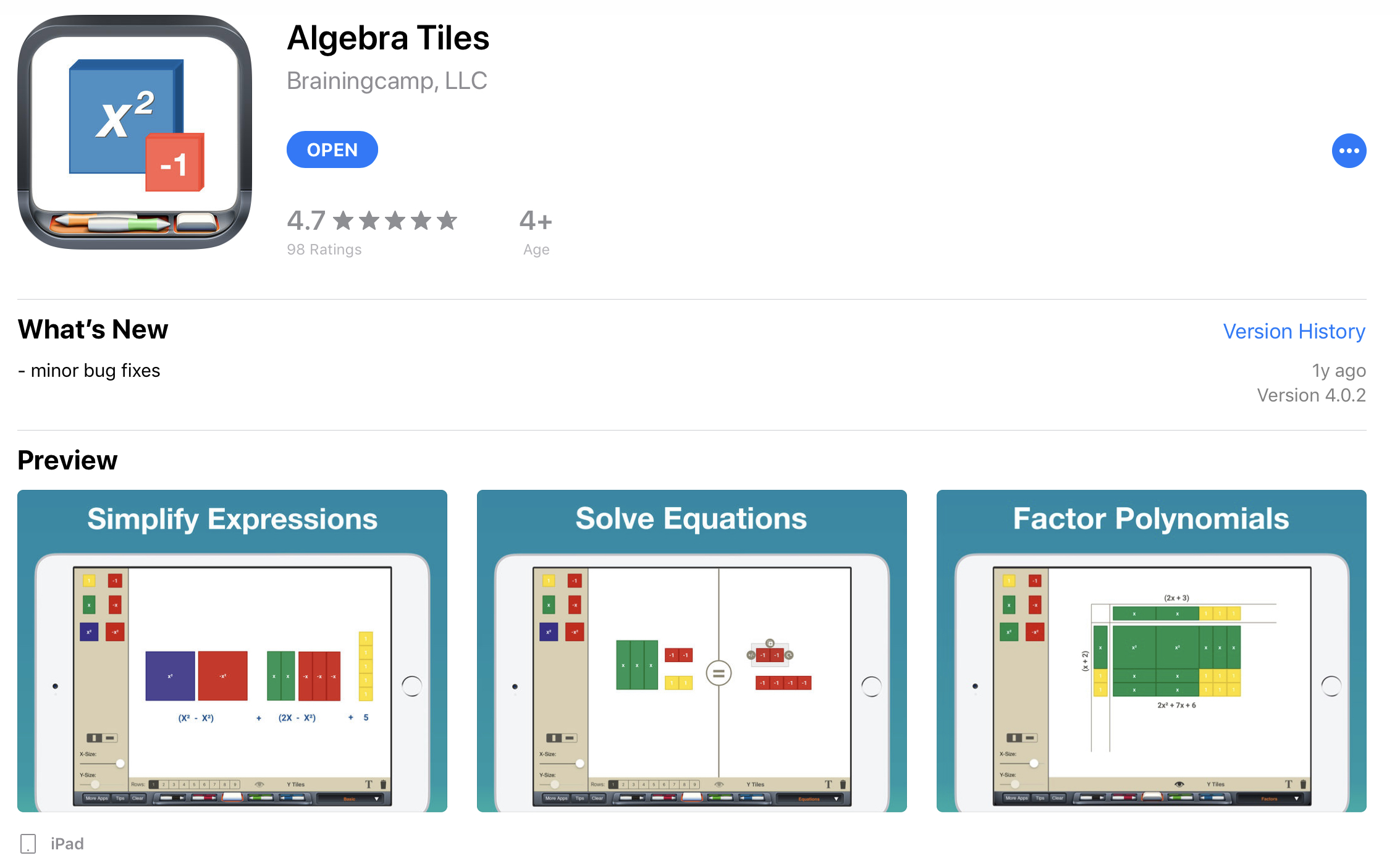 Manipulative: Algebra Tiles iPad app by Braincamp
Search "Algebra Tiles" by Braincamp, LLC on your iPad App Store to access the above app. It's a paid app ($1.99), but it is much more user friendly when multiplying binomials.
If you would like a free tool that can also be used to multiply binomials, use the NCTM Algebra Tiles link above and click on 'expand.'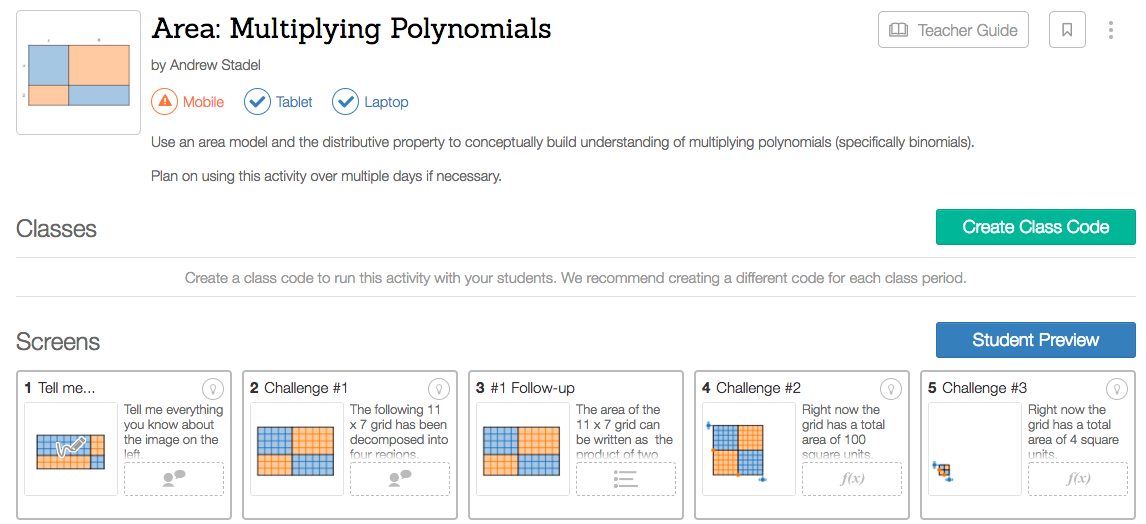 Free Practice Resource: Desmos- Area- Multiplying Polynomials
Click on the image to open an Area- Multiplying Polynomials investigation (created by Andrew Stadel).
For more information on the lesson, click on 'teacher's guide.' (You will need to create a free teacher account on Desmos in order to use this resource.)